Traditional Bets vs. Daily Fantasy Sports: what's the difference?
You can gamble on sports in two different ways: sports betting or daily fantasy sports (DFS). Betting has been popular and available since long ago, while DFS has been around for about a decade. Both these types of gambling offer an opportunity to make long-term profits. But which is better to choose if you really want to win money? Let's discuss how each DFS and sports betting work, as well as cover their pros and cons.
How does traditional sports betting work?
Betting involves wagering on outcomes: you need to be able to predict the final score of a given sports event. The most common type of bet is a moneyline, where you choose which team will win a given match. There are a wide variety of bets: straight bets, over/unders, alternate point spreads, etc.
Pros of sports betting:
Wide variety
Sports betting covers dozens of sports types. You can wager not only on the popular sports, but also on such games like darts, badminton, and water polo;
Cheaper commissions
Bookmakers take 10% commision from the losing side of a wager. DFS sites usually charge an extra 10% with each buy-in. In the end, you must win at a higher rate than with sports betting to overcome these commissions.
Cons of sports betting:
More difficult than DFS
Oddsmakers are professionally trained at analyzing matchups, therefore it can be difficult to find value in most sports wagers. Becoming an expert in sports betting takes a lot of practice, and lots of people give up before reaching this point.
Low betting limits
Many online sportsbooks limit bet sizes so they don't take on too much risk. DFS, in contrast, has no limit to how many lineups can be entered. You could theoretically wager hundreds of thousands of dollars per day.
Risk of being banned for winning
Bookmakers hate successful sports bettors, so the latter always risk being banned. One can be banned or limited for regularly winning, especially with huge bets.

How does DFS work?
Daily fantasy sports allow you to collect a fantasy sports team for one day by choosing (betting on) any player and earn points through those players' performance. The better your players perform, the more points and money you earn. The goal is to choose a team that scores more points than your opponents. Points are determined based on the given DFS site's scoring system.
Pros of DFS:
Competing against ordinary people
In sports betting, you deal with experienced oddsmakers. DFS is played against ordinary people like you.
Interacting with friends
Speaking of "competing against ordinary people", you can play DFS with your own friends without even involving people you don't know. You can create your own tournament between friends and compete with each other — that's a great alternative to playing video games when you get tired of them.
Easy & cheap to start
The good thing with DFS is that you don't need any tools or a large amount of financial resources to start playing. You can start by entering the cheapest tournaments for just $1. There is also a possibility of "paying" with points that you've earned in the previous tournaments instead of money.
Entertainment value
One major difference between sports betting and DFS is that DFS actually entertains people. A live game with money involved is much more fun and interesting rather than just sitting and waiting for the final score of the game to match with your predictions.
Training your skills and logical thinking
DFS is not just betting and does not rely on pure luck — it requires logical skills and trains your brain. In order to play well, players have to memorize many parameters and characteristics, which also improves memory and teaches you to navigate large amounts of data.
Legal in more countries than betting
In many countries, DFS is treated more favorably than other types of gambling. Some states even consider it as an intellectual game rather than gambling — because players relate more on their skills and logic than just pure luck.
Lower risk of being banned
In DFS you won't get banned for being successful. On the contrary, professional players are encouraged at DFS sites as they attract attention to the industry.
Cons of DFS:
Higher commissions
DFS sites require higher commissions than sportsbooks — usually it's a 10% fee based on your buy-in amount. For example, if you enter a $100 contest, you'll have to pay an extra $10.
Professional players can lower your chances to win
Any DFS player can enter numerous contests with a single lineup — which means that professional players can easily play as many games as they wish at any stakes. Which lowers the chances of winning for ordinary players, especially novices.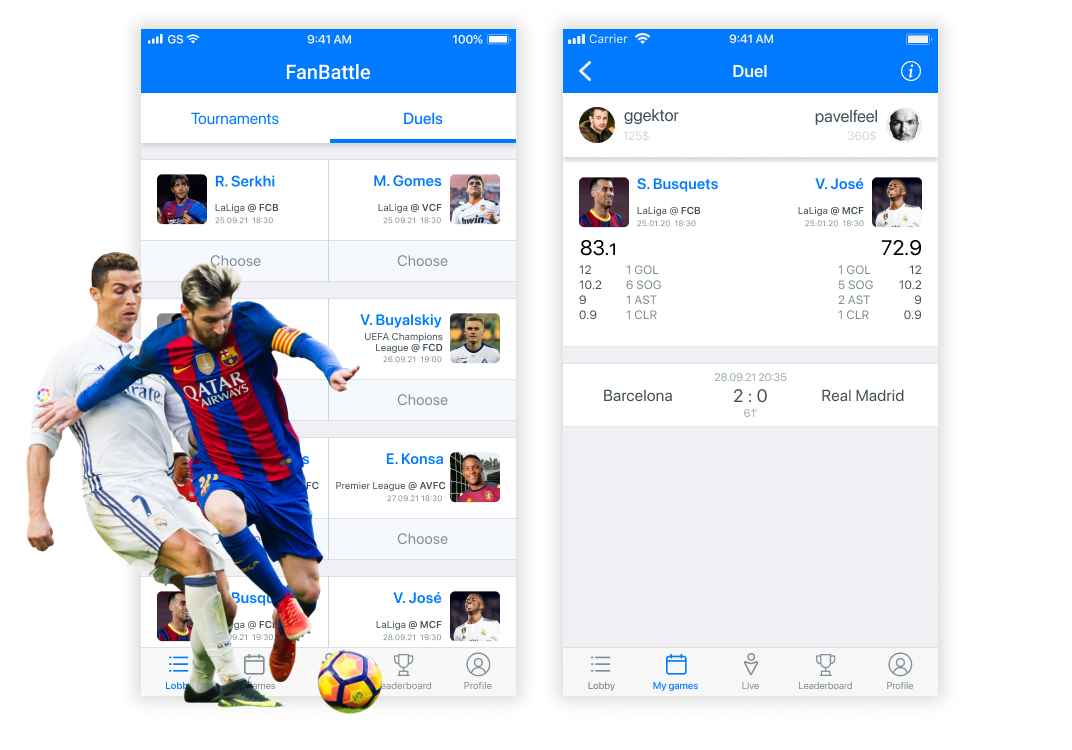 So, which method to choose?
There can't be any definite answer to that — it depends on what you prefer and what you are good at.
DFS is designed for those who prefer a more interesting method of betting. Instead of just learning if your prediction is correct (which happens with traditional betting), here you have to use your skills, interact with other players and learn something new with each game — but instead of traditional betting, it really entertains you and feels like you are taking part in a live event.
If you're good at predicting the final scores of sports events and prefer a more passive way of betting, then you'll most likely find traditional betting more suitable for yourself.